What's the right loan type for you?
When it comes to purchasing a home, there are many home loan options available. Mortgage Programs include Conventional, FHA, VA, USDA or Rural Development – RD Home Loans. Speak with a Buyer Agent before you apply.

Home Loans & Mortgage Programs
Finding the right dream home for your family can be a real challenge. Getting the right mortgage program to finance your dreams can be another hurdle to overcome.
As your Prairieville Real Estate Agent, We have aligned ourselves with preferred lenders that provide credit counseling services for buyers seeking to get 100% USDA Loans or an FHA Loan with a 580 credit score or VA Home Loans for Veterans in Darrow, Donaldsonville, Galvez, Geismar, Gonzales, Prairieville, St Amant, Baton Rouge, Denham Springs and Zachary. It's now is the time to buy a home! With mortgages at an all-time low you have the freedom and ability to save more money.
Zero Down Home Loan
Lowers mortgage rates means lower monthly payments. Our preferred lender offer low cost mortgage programs for police officers, teachers, correction officers, nurses and Veterans. There is a wonderful 100% finance programs for rural homes in Prairieville, Louisiana. Receive a mortgage loan a quote from one your bank as well as one of our preferred lenders for a rate comparison. With Mortgage Rates in Prairieville, LA at an all-time low you can put money in your pocket. Begin your search for a home by finding Mortgage Lenders in Prairieville, Louisiana. It should be your first move as a first time home buyer!
Low Interest Rate Loans
If you are a selling FSBObr or FSBO contact one of our lenders to learn more about mortgage programs available to your buyers. By know more about Prairieville, LA mortgage programs you can educate yourself as well as your prospective buyers when look at homes for sale by owners. By know a little about these loan programs you can be more effective in guiding your buyers in the right direction. buyers today have many choices of Prairieville mortgage companies. I would suggest that you partner with one that offers the best professional service and have your best interest in mind. Prairieville mortgage rates are at an all-time low, using one of our professional preferred lenders you will get the quality and service you deserve. Prairieville Mortgage rates online
Buyer Resources
Information about 100% Financing for Home Loans
100% financed loans are perfect for first time home buyer Prairieville and in around Ascension Parish, Louisiana. These programs reward good credit with little to no money down, No PMI Loans. You must have a 620 credit score. There are other considerations like job, income and debt. Here are some of the loan options in Prairieville, Louisiana:
U.S. Department of Agriculture – USDA Home Loan
USDA home loans in Prairieville, Louisiana is also known as the Rural Development Loan. This is an example of a no down payment 100%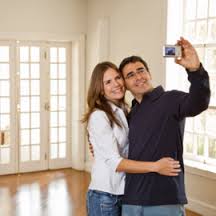 financing loan. It is backed and insured by the government. the USDA loans in Prairieville, LA it is considered a government insured ho
me loan . The RD Loan is highly sough after because it requires No Money Down. A major advantage of this home loan is it's fixed interest rate. Most homes in Ascension Parish, East Baton Rouge, Zachary and Denham Springs fall within the Rural Development boundaries. The fixed interest rate insulate buyers from interest rate fluctuations. You'll have the same monthly loan repayment throughout the life of your loan.
RD Home Loan
Another features of the 100 percent USDA Rural Development Loan is that you can roll up some of your closing cost into your monthly mortgage. While it is impossible to avoid Closing Cost of the home purchase, it is possible to have the seller pay for some of these cost and or arranged for them to be added to your total loan with minimal impact on your monthly payments.
Eligibility for a USDA Loans
When applying for eligibility for 100% USDA loans, There are four factors taken into account:
Loan income restrictions
Credit score
Property Ownership (Do you own other Property)
Residential Location (USDA Eligibility: to check click here )
Federal Housing Administration (FHA)
FHA loans in Prairieville, LA is another excellent program for first time home buyers seeking to purchase their first home in Prairieville. The Federal Housing Administration Home Loans (FHA Loans) are a mortgage loans insured by the Federal Housing Administration. Generally speaking.. The terms are fixed throughout the life of the loan. FHA Loans are insured. While the government backs the loan, they requires that the buyer pay a Private Mortgage Insurance in the event of default. Buyers with a credit score of 580 or higher meet the minimal requirement to be eligible to get an Federal Housing Administration Home Loan in Prairieville, Louisiana. The terms of this loan type tend to be more flexible and other conventional loan programs. With all the necessary documentation provided to our lenders, FHA loans can be closing on as little as 20 or so business days.
Eligibility for a FHA Loan
When applying for eligibility for FHA Loans, There are four factors taken into account:
Credit score 580
No late payments (Within last 12 to 24 months!)
3.5% Down
Have 2 to 3 good credit lines
There are different types of FHA loans. The most common is fixed rate FHA Loan. You also have the option of an adjustable rate FHA Loan. FHA offers a refinance and a reverse mortgage as well as a growing equity mortgage to fit your unique mortgage needs.
FHA Loans are easier than most loans to qualify for. As I stated and you can get your FHA mortgage in Prairieville LA with a 580 credit score. Most Prairieville mortgage programs offer FHA programs. This type of loan is best suited for those with slow credit or limited funds. Purchase limits may vary by location. Check with one of our Preferred Lenders to find out which FHA product is right to you. With the help from the seller you may still qualify for a FHA Loans For Bad Credit 0% Down payment. To check FHA Mortgage Eligibility Requirements click here to learn more about limits for Prairieville, Louisiana.
The new 3% Conventional Home Loan in Prairieville
Another great loan program offered by Fannie Mae is the Fannie Mae 97% LTV home loan program. It is designed to assist home buyers who cannot afford the larger down payment typically required in 5% Conventional Loan. The immediate advantages of this new loan product is that the lender does not require the mortgage insurance that is typically associated with FHA Loans.
Eligibility for 3% Conventional Home Loan
The most notable eligibility requirement is that at least one buyer (if buying as a couple) should be a first time home buyer to qualify for the 3% Prairieville, Louisiana Conventional Loan. If you have not purchased a home in the past 3 years or more, you very well may qualify.
VA Home Loans in Prairieville, LA
Under the Montgomery GI Bill, Active military personnel as well as their spouses may qualify a home loan in Prairieville, Louisiana using the benefits for veterans. This loan program is designed to offer the most flexibility as well as affordability to veterans and their family for appreciation of services to our country. The VA's guarantee a portion of the loan gives the veteran the ability to purchase a home with zero down payment. The most significant advantage of your VA home loans Prairieville, LA is that you can buy your with little to nothing out of pocket. As a former Enlisted Navy Vet, the VA loans are my favorite, as I am able to assist other military members in realizing their dream of home ownership.
The Key benefits of the Veterans Administration Homes Loans and Prairieville VA home Loans are:
No minimum credit requirements
Low interest rate
No mortgage insurance
No early repayment penalties
Eligibility for VA Loans
Although, the VA Home Loan does not require a credit score, the fact is the mortgage lenders do. From the lender's stand point, they require that you have a minimum credit score of 620 or above. With no money down, lenders take on ALL the risk when agreeing to finance a VA Loan. The bottom line: you will not be able to get a VA Loan With Bad Credit. The VA Loan Rates are 30 Year Fixed to avoid fluctuation in payments that may lead to default. The VA loan is a special loan designated for united states veterans. All military service personally are no eligible; there are additional requirements when seeking a VA Home Loan.
One of the following must apply:
You logged in 90 consecutive service days during war time
completed 181 consecutive service days during peacetime
You were in the Reserves or the National Guard for a period of over 6 years
Your spouse was a service member who lost his/ her life on -duty or owing to a disability that was service related
If you are a veteran and located in Prairieville, Gonzales, St Amant or Dutchtown to purchase a home; a VA home loan can be your most cost effective loan option to finance your new home purchase. To learn more about the various loan types and options, contact us to today!
Prairieville Mortgage Programs
How to Find Prairieville Mortgage Rates
As a local real estate agent, I would recommend contacting a local lending institution to find a Prairieville mortgage rates online. Choose one of our local lenders or contact your local bank for a their link for update Louisiana mortgage rates online. In closing, ALWAYS choose local lenders. They are familiar with the local and state laws and lending practices. Get help from our preferred lenders. They are knowledgeable of all of the Prairieville mortgage programs that were mentioned here; USDA Loan, FHA Loan, the new 3% conventional mortgage and VA Home Loans. It's important that you know that you the buyer have options.
Having a clear understanding of the all the Prairieville mortgage programs available to you will empower you to make informed financial decisions. Call us today to get your per-approval for a home loan today! We have the best Mortgage Brokers in Prairieville, LA to assist you, once you are approved for your loan contact a Prairieville Realtor by clicking here. Start your search by going to Prairieville, LA homes search.
See below for other Home Loans and Mortgage Programs
Call The Lawrence Group today to receive a list our local preferred mortgage lenders with the best mortgage rates in Louisiana. 225-264-1729.
Call The Lawrence Group at 985-260-2789
We at the Keith Lawrence Realty Group, provide a full range of residential real estate services to help you buy, sell, rent, or relocate to Prairieville Louisiana.
We will happily assist you through the entire selling and home buying process. From searching to finding, negotiating and to giving you the keys to your perfect "Home". With an eXp Realty Agent on your side, you'll make the most of your time, efforts and energy as well as your buying power!
Contact us "The Lawrence Group – Your Prairieville Realtor Today".